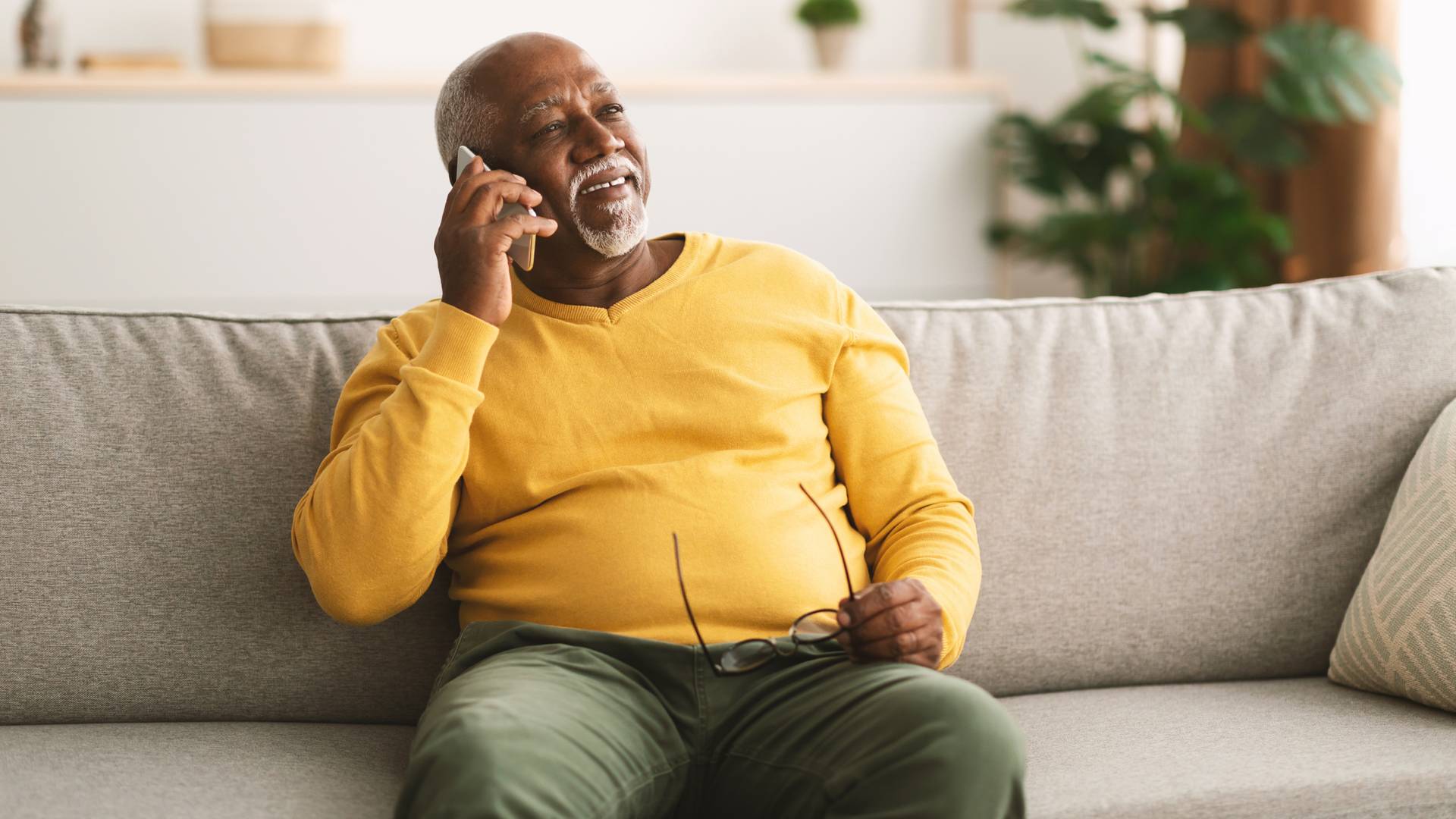 Providing an Unmatched Level of Advocacy
More Than Half a Billion Won for Injury Victims and Their Loved Ones
After an injury or death, it's hard to know what comes next. Let our experienced personal injury and medical malpractice lawyers help you regain control.
Boston Personal Injury Lawyers
Serving Clients Throughout New England
Crowe & Harris, LLP recognizes that injured victims in Boston and throughout the Commonwealth of Massachusetts and New England have legal and personal needs that are different from those of business and corporate clients. We seek to meet those needs by providing our clients with not only a high-quality personal injury attorney, but also with individual attention and emotional support to help them through the difficult time that accompanies a serious injury or death in the family.
Our senior partners are personally involved in each case to make sure that each client gets the benefit of our many years of experience in representing injured victims. Our lawyers and nurses meet regularly to discuss the progress of each case and to plan strategies designed to maximize recovery for each client. Unlike large-volume personal injury firms, which adopt an impersonal, assembly-line attitude toward case preparation, our approach to each case is highly individualized and tailored to the specific facts of the case and the particular needs of the client.
---
Our Boston personal injury attorneys and team are just a phone call away. Contact us online or call (617) 404-3417 for a free consultation today.
---
$39.7 Million Birth Injury

A Boston jury awarded $26.5 million to a young boy who suffered profound brain damage due to a lack of oxygen during his labor.

$9 Million Failure to Diagnose Impending Stroke

A 40-year-old man who requires aid cannot speak and requires 24-hour care will receive a $9,000,000 settlement to help pay his medical expenses over his remaining lifetime.

$7.5 Million Delay in Diagnosing Bladder Cancer

A Cambridge jury awarded $7.5 million, including interest, to a 48-year-old man who lost his bladder and developed impotence as a result of a delay in the diagnosis of his bladder cancer.

$7.2 Million $7.2 Million Verdict Plus Interest for Brain-Injured Child

An Essex County jury has awarded a verdict of $7.2 million, including interest, to a severely brain-damaged seven-year-old North Shore girl and her parents.

$7.2 Million $7.2 Million Verdict Plus Interest for Brain-Injured Child

An Essex County jury has awarded a verdict of $7.2 million, including interest, to a severely brain-damaged seven-year-old North Shore girl and her parents.
We Give Your Case the Attention It Deserves
Reviews & Testimonials
"My life and my wife's life changed"

All I can say is my life and my wife's life changed after the experience with the service they provide. Thank you to the team ...

- L. L.

"Very knowledgeable and experienced"

From the beginning of our experience to the end Florence Carey and her staff at Crowe and Harris maintained a professional ...

- P. D.

"She fought for my family."

The attorney we had, Florence, is amazing. She fought for my family all the way until the end helping us get Justice.

- T. W.

"My experience with Crowe & Harris was amazing!"

My experience with Crowe & Harris was amazing! Our attorney fought for us with great passion and incredible professionalism. ...

- M. F.

"I was consistently met with professionalism, promptness, courtesy, and compassion."

A big thank you to the Law Firm of Crowe & Harris. From the very first time that I was introduced to them, until the end of ...

- M.G.

"Completely professional"

I was told that Crowe & Harris were the class act among Boston personal injury lawyers, and so they proved to be. They were ...

- D. F.

"Michael is the one you want on your side."

To whom it may concern, I have worked with Crowe and Harris Attorney Michael Harris recently. He is very professional, easy ...

- D.N.

"Working with Mike Harris was one of the most enjoyable experiences I have had!"

Mike is remarkably knowledgeable, incredibly prepared, as well as completely composed.

- J Rubino, National Transportation Expert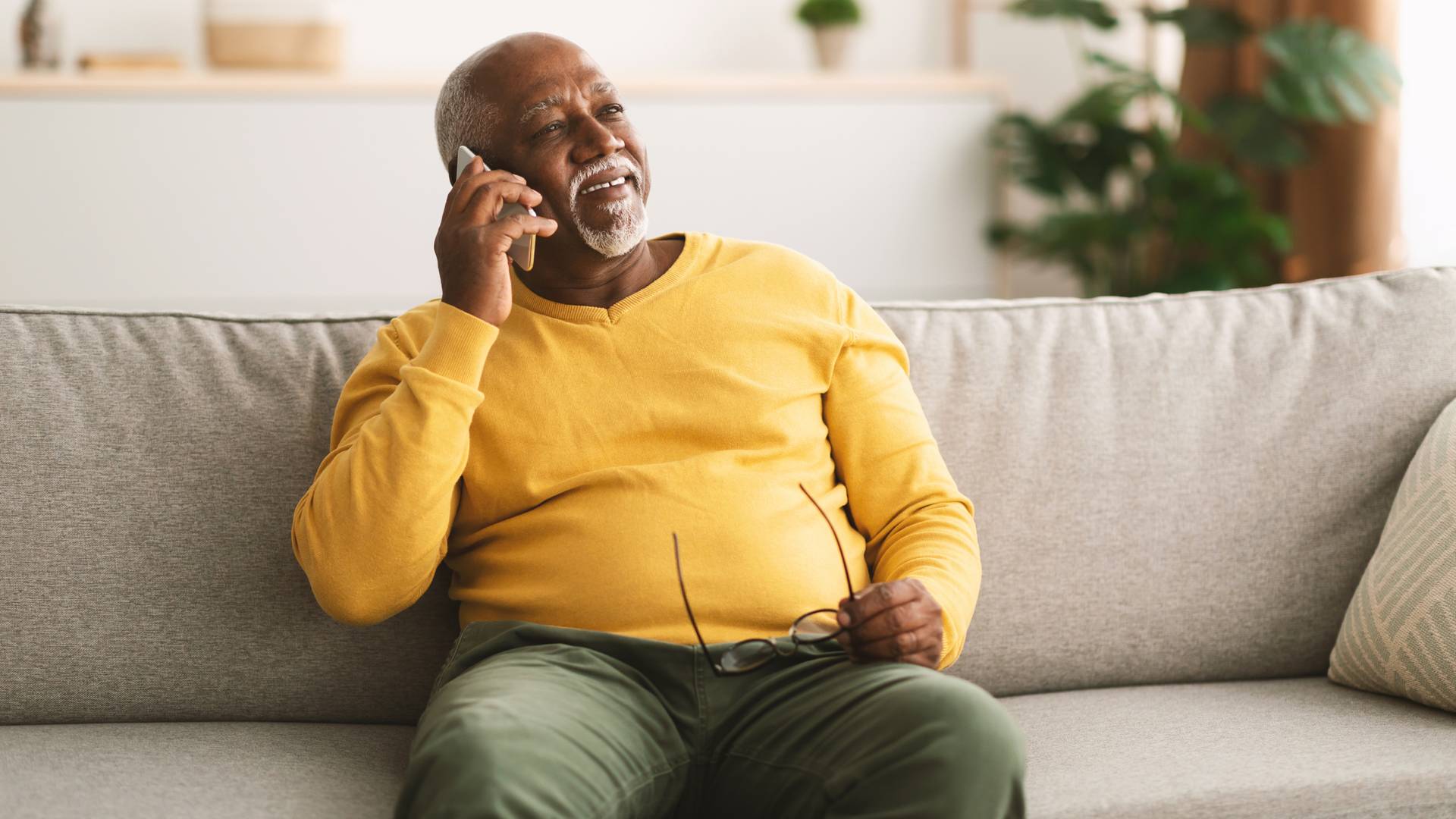 Personal Injury FAQ
When someone is injured or killed as a result of negligence, there are many questions about what to do. Our team has created this list of questions many people ask to help people find the information they need. You are not alone!
Have other concerns that are not addressed here? Please send us an email or call us at (617) 404-3417 and one of our experienced staff members will be happy to assist you.
Our FAQ
Frequently Asked Questions
Have questions? We are here to help. Still have questions or can't find the answer you need? Give us a call at 617-404-3417 today!
I'm worried that I'll never hear from you.

One of the things we'll discuss when we first meet you is how and how often you want us to contact you. If you have a case, we'll probably be working together for quite a while. Some people want to hear every detail, while others only want us to let them know if something really important happens. Some people like phone calls, while others prefer emails, so they can have a record of the conversation. We try hard to accommodate each client's preferences. You'll also have phone numbers and emails for everyone working on your case, so you can reach us at any time. In general, you should expect that, with very few exceptions, we'll always get back to you the same day you call.

I'm not the kind of person who likes to sue.

Our clients don't bring cases because they like it. They file claims because there's been a serious injury or death caused by someone else's negligence. This is usually the only way to get the compensation they deserve and need to care for themselves and their families. And it's an important way to make sure that people and companies are held accountable for their negligence—so that the same thing doesn't happen to someone else.

I don't have a lot of time to spare to meet with lawyers or gather evidence.

Part of our job is to handle your case, so that you can focus on your day-to-day responsibilities. After the initial meeting, your personal involvement may be limited to a couple of hours or days during the case, and these will be scheduled with plenty of notice, at times that are convenient for you. In addition, we may ask you to collect things from around your house, like calendars, appointment cards, photographs or videos, phone or text messages, receipts, or other items connected to your case. We'll talk with you about what to gather, and how to do it. And don't worry if you haven't saved everything or even anything at all. There are lots of different ways to get information.

I don't have the money to pay expensive attorney fees.

You're not alone - most of our clients couldn't pay hourly rates. Crowe & Harris works on a contingent fee basis. That means that we will investigate the case at no charge, and if we think it has merit, we'll advance the costs necessary to bring the case. You pay our fee and expenses only if we are able to get compensation for you. If the case isn't successful, you pay nothing.

I am not sure if I even have a case.

We can help you find out. If you or someone close to you has suffered a serious injury or death, and you think it might be someone else's fault, please call us. Our experienced team of lawyers and nurses will talk to you about what happened, at no charge to you. If we think your case is worth investigating, we'll do that, also at no charge. Whether the injuries resulted from medical treatment, a car or truck accident, construction or machinery, a dangerous or poorly maintained property or building, lack of security, or some other possible negligence, we have the resources to investigate whether a case has merit.
I don't know how to choose a law firm.

Ask questions! When you choose a law firm, you're choosing a group of people you should like and trust. Look for firms who have experience with your type or case, and who have the resources to conduct full investigations and gather evidence and witnesses. Ask about whether the lawyers actually try cases and how often. Learn who will be working on your case, and what each person will be doing. We offer a team of lawyers, nurses, and support staff who have lots of experience with personal injury claims, and have tried hundreds of cases. But most important, we offer a "hands on" approach with the senior partners, who are personally involved in each case to make sure that each client gets the benefit of all we have to offer. Unlike large-volume personal injury firms, which employ an impersonal, conveyer belt attitude toward case preparation, our approach to each case is highly individualized. We care about you.

I don't know how much my case is worth.

This is a natural question that's very difficult to answer. The value of a case depends on the circumstances of the injury or death, how it affected the people involved, as well as a large number of other factors. While we can talk to you about the factors that will affect the value of your particular case, we can't give you an exact number—and neither can anyone else. You may read about cases that sound similar to yours, but may be worth much less or much more than your case because of these individual factors. As your case moves through different stages, we'll be able to give you better estimates about the value of your case, and what to expect from a settlement or trial.

I don't want to go to court.

Most clients don't! Although it's hard to predict early on whether a case will settle or go to trial, most cases settle. Our philosophy is to prepare every case thoroughly, as if it will be tried—because that's how we believe we can get you the best settlement. If your case is one of the few that doesn't settle before trial, we'll make sure you're carefully prepared on what will happen and what to expect at trial. You'll also have plenty of advance notice, so you that can make necessary arrangements with work, child care, as well as with your other responsibilities.
Damages That Can Be Recovered in a Personal Injury Case
It's important to acknowledge that an injured party's actual damages could be reduced or entirely eliminated if he or she is partially or mostly responsible for his or her own injuries. However, if someone else is more than 50 percent responsible for causing your injuries or loved one's death, then you are entitled to compensation.
Damages you could be compensated for include:
Pain and suffering – for your emotional and physical trauma
Medical bills – includes past and future medical expenses
Lost wages – income lost from time spent away from work
Punitive damages – designed to punish the defendant for misconduct
Out-of-Pocket Expenses
Punitive damages are rare in medical malpractice suits because the vast majority of injuries in these types of cases were caused by error or simple negligence rather than intentional misconduct. If you have been injured as a result of medical error or negligence, you still have the right to compensatory damages. An experienced attorney can help to recover all the compensation you're entitled to.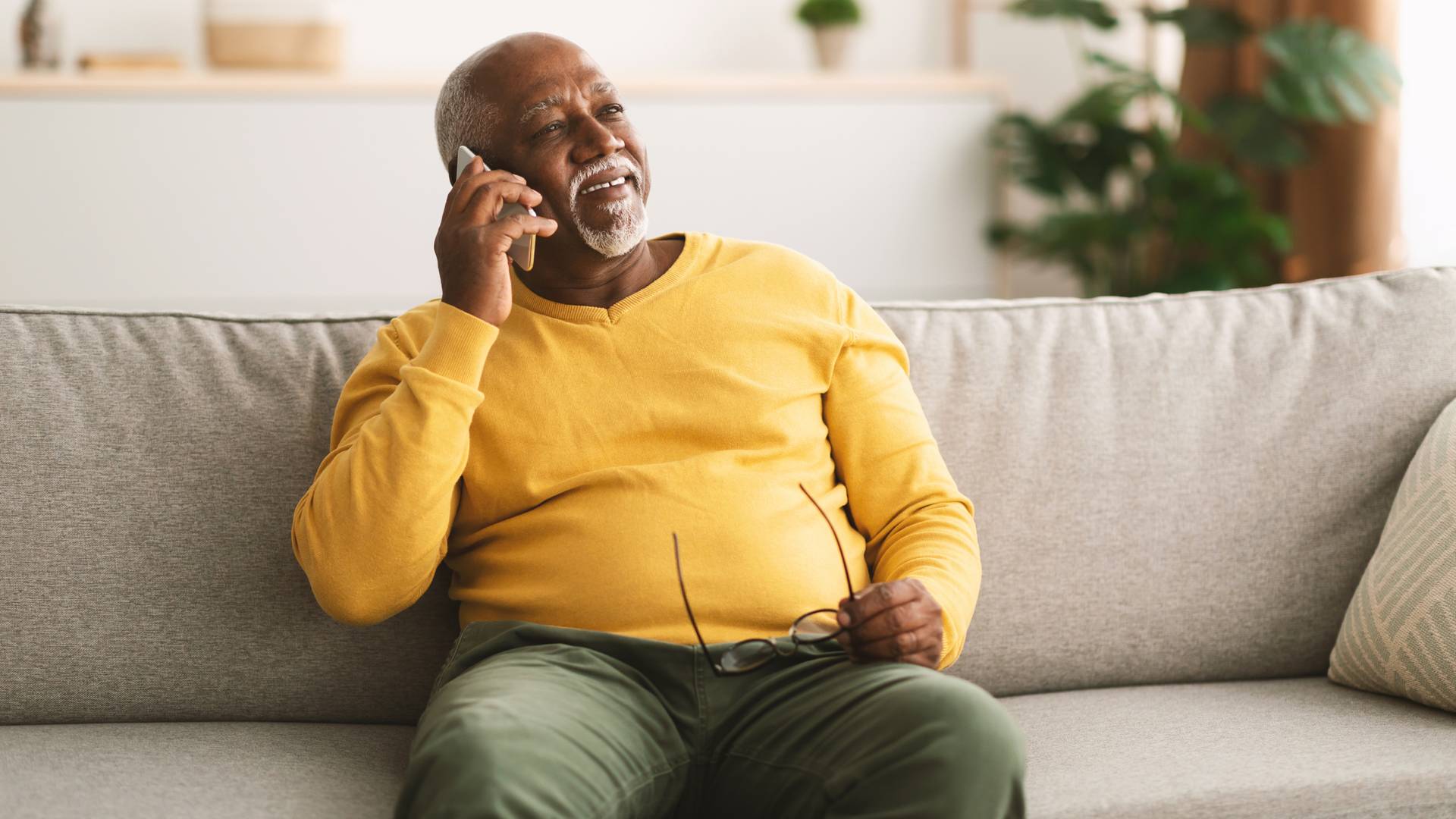 The Crowe & Harris Difference
A Boutique Law Firm Experience

You'll know the names and faces of the people who are working on your case. We limit our case load and case type to ensure the best results for you and your loved ones.

Cutting-Edge Representation

We use the latest technology and methods to ensure you have the best experience.

The Right Resources for Your Case

We have 9 attorneys and 4 registered nurses who do nothing but serious personal injury cases.

Known & Respected in the Profession

We have more than 100 years of combined experience and countless awards and recognitions from professional groups.