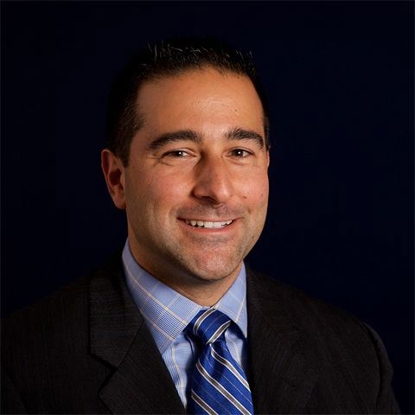 Michael J. Harris Partner
Bio
Michael J. Harris has been an attorney at Crowe & Harris, LLP since 1999. His areas of practice include medical malpractice, motor vehicle crashes, construction site injuries, premises liability, products liability, and general personal injury, with an emphasis on cases involving wrongful death and catastrophic injury. Mr. Harris has personally handled hundreds of cases and obtained countless million and multi-million dollar recoveries for his clients through settlement and trial.
Prior to coming to Crowe & Harris, LLP, Mike had already acquired extensive legal experience through his work with the Insurance Fraud Division of the Attorney General's Office; his advocacy and counseling with a Middlesex County Battered Women's Clinic; his work with Federal District Court Judge Patti B. Saris; and his zealous advocacy as a public defender for the Dorchester District Court.
Graduating cum laude from Boston College with degrees in English and Philosophy, Mike's undergraduate studies included an Advanced Studies Program in England with University College at Oxford University, where he concentrated on Shakespeare, the poetry of the Romantic Period, and creative writing. Continuing his education at Suffolk University Law School, Mike honed his passion for litigation and trial practice through his litigation-oriented class work, board position on the Moot Court Honor Board, writing and research for the Suffolk Journal of Trial & Appellate Advocacy, and participation in numerous moot court competitions, which earned him the Harold B. Goodwin scholarship as best overall trial advocate. Mike's longstanding commitment to perfect his skills as a trial lawyer has afforded him with the opportunity to give back through his service as a trial coach and judge for Suffolk University Law School's competitive trial advocacy teams. Michael is frequently invited to lecture to experienced trial lawyers throughout Massachusetts, to write on various aspects of trial advocacy, and to advocate on behalf of victims throughout the Commonwealth and New Hampshire. He has been published in the Journal of the Massachusetts Academy of Trial Attorneys, the Suffolk Journal of Trial and Appellate Advocacy, Lawyer's Weekly Newspaper, and in publications published by the Massachusetts Continuing Legal Education organization.
In addition to his contributions to the trial practice field, Mike has worked on state and local legislative endeavors, including drafting a Massachusetts' Son of Sam law that would prevent criminal offenders from profiting as a result of their crimes and a zoning and licensing ordinance that would restrict adult entertainment in Salem, Massachusetts. He has also been chosen to serve on various panels with Massachusetts Superior Court Judges where he advocated for the protection of patient and victim rights.
Mr. Harris has also been a member of various legal organizations, including the American Bar Association, the Massachusetts Bar Association, the New Hampshire Bar Association, the Boston Bar Association, the American Association for Justice, and the Massachusetts Academy of Trial Attorneys, where he has served as chair of the Legislative Committee, a board member of the Amicus Curiae Committee, and where he has received the President's Award for his service over the years. Mr. Harris has been effectively and tirelessly protecting the rights of Massachusetts citizens through his work with Massachusetts' highest court, the state legislature, as well as through the various professional organizations in which he is involved. Mr. Harris is admitted to practice in the United States District Courts for Massachusetts and New Hampshire, the First Circuit Court of Appeals, the state courts of Massachusetts and New Hampshire, and the United States Supreme Court.
In 2006, Mr. Harris was recognized by Boston Magazine as a "Rising Star" and as one of the "Top Young Lawyers in Massachusetts" every year since 2006. He was also recognized as a Super Lawyers Rising Star from 2006 – 2012, and has been featured as a Super Lawyer from 2012 to present.
Mr. Harris' very aggressive and passionate style of practice, his commitment to "always do things better than the other guy," and his pledge to "always over-prepare" are a few of the reasons that he repeatedly and consistently earns his clients' trust; earns the respect of defense attorneys, defense firms, and insurance companies; and achieves such extraordinary results against defendants. Interestingly, they are also some of the stated reasons why many of the defending attorneys and presiding judges will often refer their family, friends, and others to him when they are in need of a lawyer: They want that same representation for family and friends who have been injured and are in need of "someone willing to go the distance."
Michael lives in Wilmington, Massachusetts with his wife, Kristin, also an attorney. He has three children: two sons, Ben and Lucas, and a daughter, Arya. He has a golden retriever named Oliver and a Burnese Mountain Dog named Charlie. Michael enjoys staying physically fit and being competitive: He has run the Boston Marathon, has completed multiple Ironman races, and enjoys races and triathlons of all distances. Mike gets up by 4:00am every morning and loves it. Yes, he is a morning person. He is vegan and is currently training for his next race.
Michael J. Harris, Esq.
Education
Walpole High School
Boston College, BA (English & Philosophy)
Oxford University, University College
Suffolk University Law School, JD
Bar Admissions
Federal

The United States Supreme Court
First Circuit Court of Appeals

Massachusetts

All state and federal courts

New Hampshire

All state and federal courts
Professional Organizations
American Bar Association
Massachusetts Bar Association
New Hampshire Bar Association
Boston Bar Association
American Association for Justice
Massachusetts Academy of Trial Attorneys
Massachusetts Freemasons (Essex Lodge), Master Mason
The Benevolent & Protective Order of the Elks (Saugua-Everett Elks), Elk