Last week, Massachusetts Lawyers Weekly published an editorial advocating that the interest rate on tort judgments be reduced from 12%, where it has stood since 1982.  Noting that the 12% rate is "dramatically higher than commercially available rates," the local legal newspaper claimed that the rate ignor[es] the economic realities of 2013."  The local defense bar has called the rate a "windfall" and a "lottery."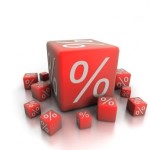 The truth of the matter is that no injured victim in his right mind would intentionally allow a case to go to a jury verdict simply to gain the "advantage" of the 12% interest rate.  Injured people deserve and need prompt, fair compensation, often simply to pay their medical bills and replace lost income.  When they don't get it because of delays in the litigation process, the consequences often include massive debt and even financial ruin.  And incidentally, when those victims use their credit cards to cover their medical bills and living expenses, they don't pay 12% interest on their debt–they pay 18% or even 21%!
So that 12% interest rate may sound like a great investment, but the reality is that it doesn't begin to address the financial devastation caused by most serious injuries.  In fact, many of those same defense lawyers who decry the 12% interest rate for injured victims charge 1.5% per month (18% per year) on their own unpaid bills.
The 12% interest rate comes into play only when a case is tried to a verdict–it has no effect on the more than 95% of cases that are settled before trial.  And it applies only to general tort claims; an exception carved out for medical malpractice cases allows only a much lower interest rate in those cases.   Since 2004, the interest rate for malpractice cases has been established by M.G.L. c.231 s.60K at the one-year Treasury Bill rate plus 4%; last year, the legislature lowered it again, to the one-year rate plus 2%.
And in attempting to justify its position by referring to other states' somewhat lower judgment interest rates, Lawyers Weekly ignored our neighbor to the immediate south.  The Rhode Island Supreme Court recently refused a defendant doctor's pleas to toss out a similar interest rate that applies to Rhode Island cases.  In Oden v. Schwartz, the Rhode Island court held that the 12% interest rate on judgments in that state is constitutional, and serves the dual purpose of compensating successful plaintiffs for the delay in obtaining the compensation they are due, and encouraging pre-trial settlements.
The clamor for lower interest rates is simply another effort by insurance companies to increase their bottom line at the expense of injured people.  Before the legislature attacks this vulnerable group by lowering interest rates, it would do better to look at all the other industries where interest rates are much higher.