Just in time for graduation season, the Supreme Judicial Court ruled today that Massachusetts General Laws Chapter 138, Section 34, the Massachusetts statute that makes it a criminal offense to supply alcohol to minors does not prohibit parents from providing alcoholic beverages to their children at home.  In Commonwealth v. Parent, the Commonwealth argued that the statute permits parents to "procure" or "deliver," but not to "furnish" alcohol for their children, and thus the defendant, who gave his underage daughter and her friend a six-pack of hard lemonade, was guilty of "furnishing" alcohol to both girls.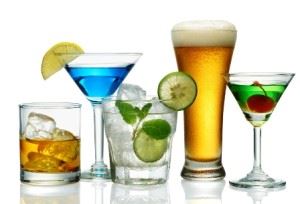 The Court held that the admittedly confusing language of the statute would make no sense as argued by the Commonwealth, and affirmed the common-sense interpretation that parents may give alcoholic beverages to their minor children in their own homes.  The exception also applies to grandparents and their grandchildren.
The Court's decision does not affect the major liability concerns for parents who host parties for their underage children.  It is still illegal for an adult to procure, furnish or deliver alcohol for a minor who is not the adult's child or grandchild.  As recent news stories prove, many parents wind up in criminal court after hosting a beer bash for Junior.  Taking all the car keys won't help-it's still a criminal offense.
And it's important to remember that the statute addresses only criminals, not a civil liability.  A parent who gives alcohol to a child who then drives or otherwise injures someone while under the influence of alcohol may be liable for negligence and ordered to pay money damages.  In that case, the fact that the conduct wasn't criminal really won't help much.
The SJC's full decision is available in the opinion archive on the Court's website.