Next Tuesday, Elizabeth Mulvey of Crowe & Harris LLP will appear before the Massachusetts Supreme Judicial Court to fight a disturbing lower court ruling that has the potential to impose additional financial burdens on victims of medical malpractice and the lawyers who represent them.  In Faircloth v. Delillio, the mother of a severely brain-damaged young girl brought suit against three health care providers who failed to notice that the amount of amniotic fluid in utero was dangerously low.  After finding that there was sufficient evidence as to two of the defendant providers, the tribunal found insufficient evidence against the doctor who actually looked at the ultrasound images.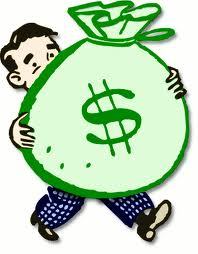 In response to a perceived "medical malpractice crisis" nearly forty years ago, the Massachusetts legislature enacted General Laws, Chapter 231, Section 60B, establishing a pre-trial screening process intended to weed out "frivolous" medical malpractice cases.   The statute requires that all medical malpractice cases be presented to a panel consisting of a Superior Court judge, a lawyer, and a doctor, which will determine whether the case has sufficient merit to proceed to trial.  If the tribunal finds insufficient evidence, the plaintiff may pursue the case only by posting a $6,000 bond to pay the defendant's costs in the event of a defense verdict at trial.
An important feature of the statute is a provision permitting the Superior Court to reduce the amount of the bond if the plaintiff is indigent and cannot afford the full $6,000.  This provision serves a crucial constitutional function by ensuring that no one is deprived of access to the court because of an inability to pay.
However, in the Faircloth case, the Superior Court, while finding the plaintiff indigent, refused to reduce the amount of the bond, reasoning that the plaintiff's attorney was advancing all other costs, and should be responsible for the bond as well.  Mulvey will argue that there is no legal authority to force counsel to pay for the bond and that such a system would often create a conflict between the plaintiff and his counsel.  Further, such a rule would be unfair to plaintiffs whose lawyers were unwilling or unable to post the bond, perhaps even forcing them to change lawyers on short notice in the middle of a case.
Read the briefs filed by Crowe & Harris, LLP , the attorney for the doctor, and the Professional Liability Foundation, an organization of hospitals and malpractice insurers.